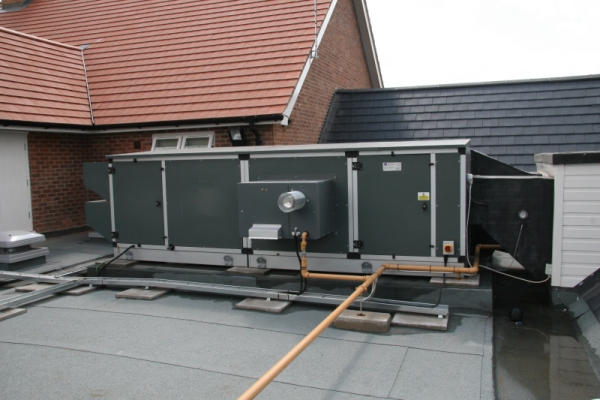 Air Conditioning Systems
We can offer a complete Design, Manufacture and Install package on all manner of split air conditioning systems and ducted air handling units, see below for more details.
Split Air Conditioning Systems
Wall mounted Air Conditioning units
The wall mounted split systems are designed to air condition small and medium size areas and are ideal for office shops or domestic applications, They are generally operated by a remote infra-red control.
Void Mounted Ducted Units
Ducted units are mounted above a false ceiling and are generally connected to ductwork terminating in the ceiling with supply and exhaust grilles to the space.
Ceiling Air Conditioning Cassettes
These units can be mounted in a room without any false ceilings, they are ideal for retail premises as well as offices as they evenly distribute the air via their 4 way blow discharge. They are generally operated by a hard wired remote control.
Ducted Air Handling Units
Gas Fired Comfort Cooling Units
Low Pressure Hot Water heating battery units
Electric Heater battery units
Don't Be Shy
If we didn't answer all of your questions, feel free to drop us a line anytime.